Black LGBTQ+ Musicians, Performers & Collectives to support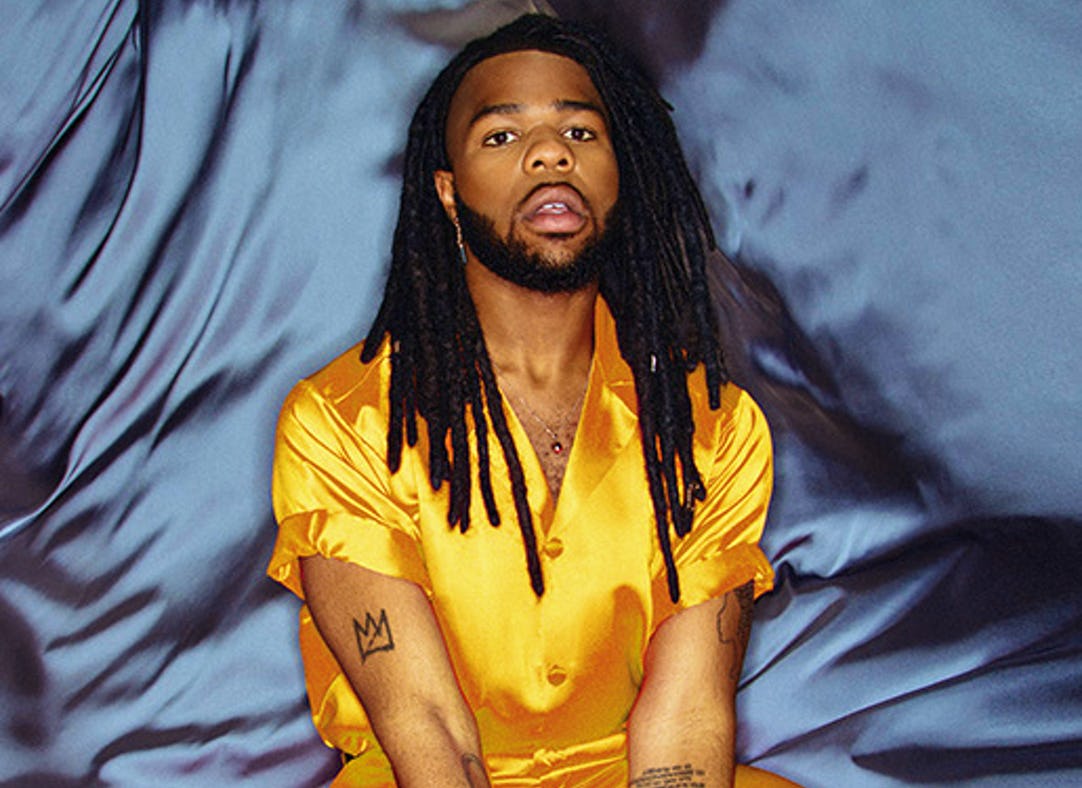 At just 24 years old, artist, writer and GRAMMY award-winning producer MNEK has already clocked up an astonishing 10 years' experience in the business, having signed a publishing deal at 14 years old.
With his early material like 'Never Forget You' (with Zara Larsson) and 'Ready For Your Love' (with Gorgon City) to his more recent collaborations such as 'Blinded By Your Grace' (with Stormzy), he has an impressive 1 billion streams to his name. The list of people he's written and produced for along the way is hard to quantify - Beyoncé, Dua Lipa, Little Mix, Madonna, Diplo, Zara Larsson, Julia Michaels and Stormzy to name but a few!
With his debut album 'Language' which was released in September 2018 on Virgin EMI, MNEK took centre stage with a remarkable and bold body of work. Embracing and filling the gap in the pop star market he didn't have to look up to while growing up. Accumulating over 40 million Spotify streams across the album, 'Language' features singles 'Tongue', 'Correct', 'Paradise' and 'Colour' featuring Hailee Steinfeld.
Manchester Pride was proud to support and platform MNEK early in his musical career at Manchester Pride Festival 2016, and we're thrilled to see his incredible growth and achievements as an artist since.
Find out more about MNEK and follow his work here.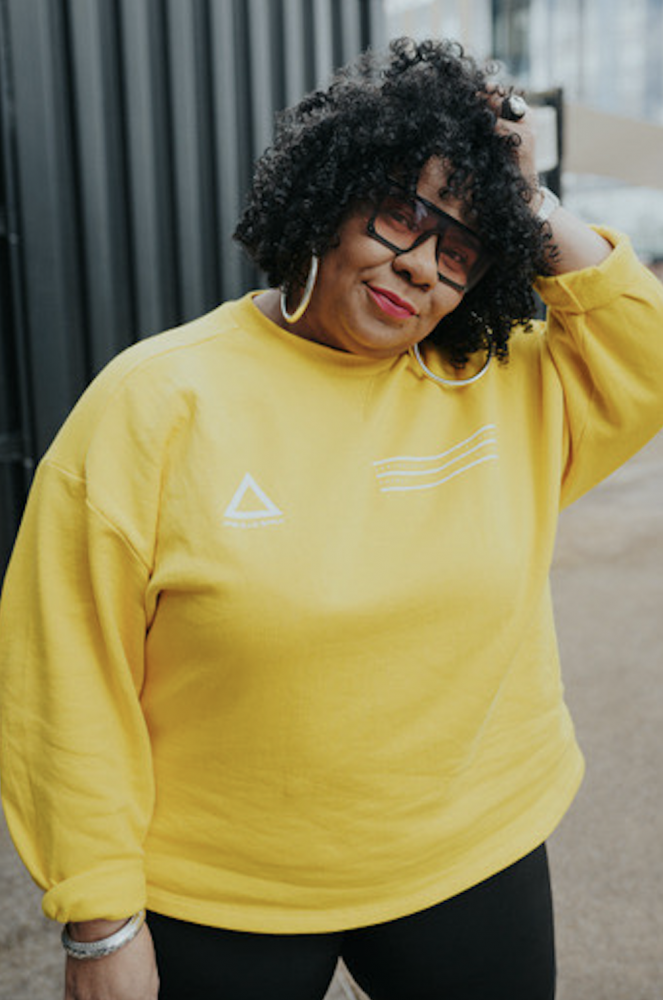 Mix-Stress is a multi-genre DJ and producer, and is founder, lead curator and resident DJ of RebeccaNeverBecky (RNB), a Manchester-based events collective comprising all resident freelance creatives. RNB events have a special focus and spotlight on creatives, artists and DJs from LGBTQ+, QTIBPOC and BAME communities, showcasing and platforming their talents. RebeccaNeverBecky has taken Manchester's nightlife scene by storm in the last couple of years, popping up everywhere from their colour-themed one-off art-jam parties, to working with high profile partners such as Manchester International Festival (MIF) and of course, Manchester Pride.
Superbia, Manchester Pride's arts & culture programme, was proud to be on board with the early development of the RNB project - awarding a Superbia Grant to support the diverse family of performing artists that accompany these eclectic party nights.
"The backbone of RNB events is that they're fundamentally protests. Taking up space, being seen and heard, celebrating the culture and reflecting representation…
In this current time, I do not believe in being silent about important issues and radical change. I have a platform, and part of the work I do is elevate and amplify voices of sometimes unrepresented communities. I need to pull up when it is needed. I will always speak up for my people in any way I can, especially in a positive and articulated manner.
So much is coming to the surface at the moment and for a long-time people have not always been so vocal. I feel change is coming and with Black Lives Matter and trans rights, I will be riding all the way." - Mix-Stress of RebeccaNeverBecky
Mix-Stress and RNB featured in a fantastic
Superbia
Spotlights piece in Manchester's Finest, 2020.
Read the article here
and
support Mix-Stress' work here
.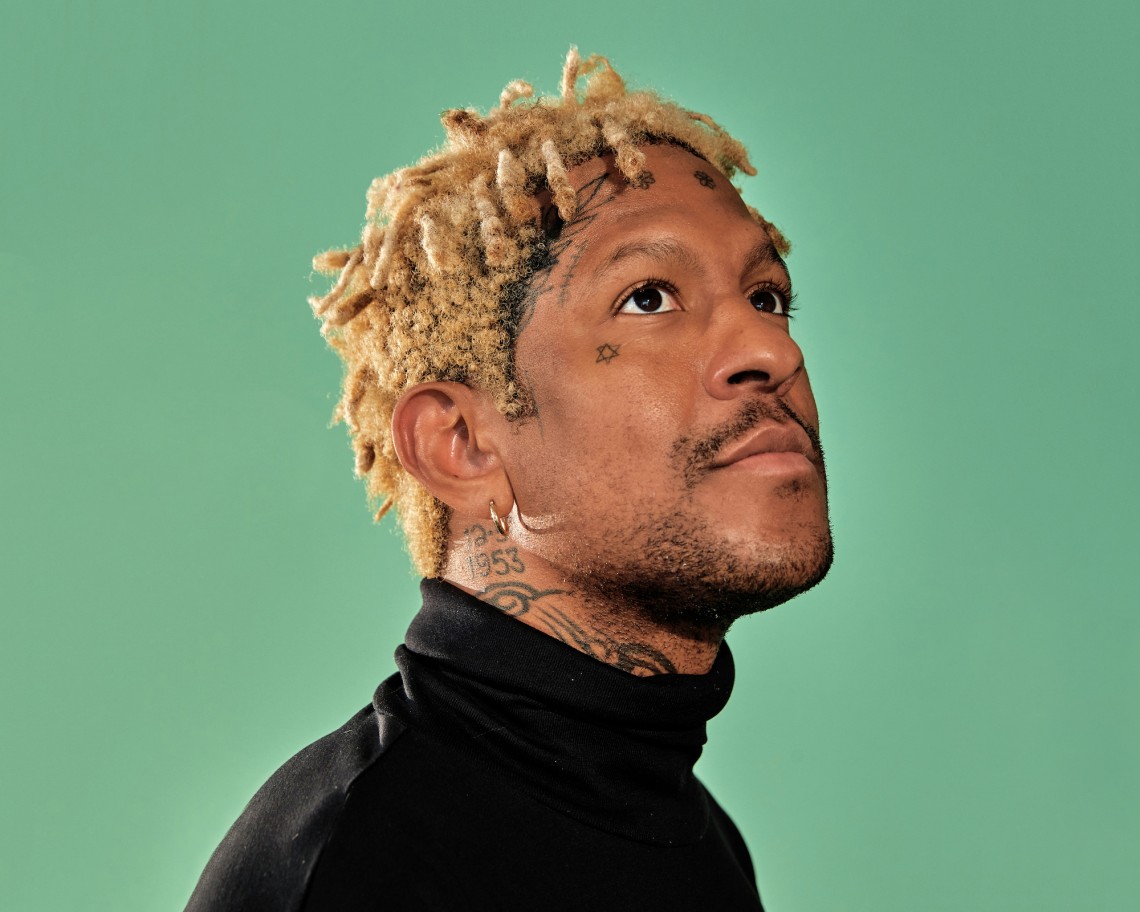 Mykki Blanco
is a musician, poet, activist and rapper identifying as Black, Jewish, genderqueer and non-binary. Mykki Blanco first emerged in 2010 as a character in a video art project, but the persona grew to encompass a vibrant talent that knew no bounds. In addition to poetry, performance art, social commentary, and activism, Blanco is also known for rapping and creating fun, audacious music that pulls inspiration from Yoko Ono, Bikini Kill, and mainstream pop alike. Frequent smaller releases like EPs, singles, and mixtapes led to studio full-length albums like 2016's Mykki and its 2021 follow-up Broken Hearts and Beauty Sleep.
Mykki's work melds noise and experimental elements with club and trap sounds, whilst also forging a uniquely subversive path within a genre historically entangled in a problematic ideological web of misogyny, homophobia, and transphobia.
Whilst Blanco is widely recognized as a pioneering trailblazer in the so-called 'queer rap' sub-genre, the music of their new chapter represents such significant evolution toward eradicating the confines of genre categories and smashing any previous notion of the ceiling of their potential reach. As of early 2021, Mykki is signed with London-based Transgressive Records and the music of this new era introduces a more nuanced and genre-spanning set of work.
We were proud to have Mykki Blanco perform a stellar set at MCR Pride Live in 2021!
Find out more about Mykki and support their work here.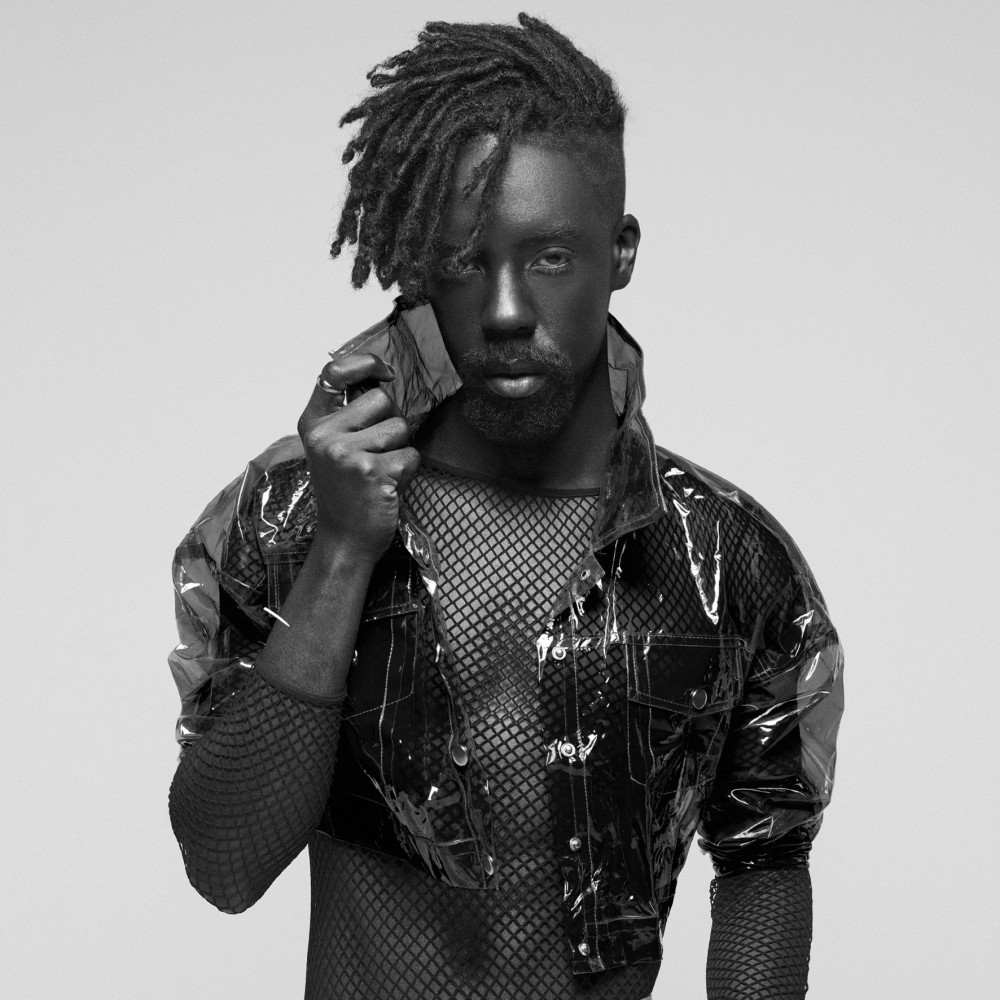 Jsky is a singer, songwriter and fashionista from Manchester, bringing life to many stages with his performances. He has hosted events by Vogue Magazine, The Economist, Mercedes Benz and Manchester United Football Club, and has performed for BBC 1Xtra, BBC Radio Manchester, MTV Staying Alive Foundation, Rugby Super League and Oxjam Festival. He has been supported by BBC Introducing and has shared a stage with a host of international musicians. We were proud to have Jsky perform on the Alan Turing Stage at the Gay Village Party as part of Manchester Pride Festival 2021!
Reality by Jsky is an EP that was 5 years in the making. Inspired largely by 90's R&B, Jsky expands his singer/songwriter prowess to deliver a record his city can be proud of. Produced by long-time associate and mentor Dr. K of Dark Mic Music, Reality invites listeners to love again.
"I wanted to create a timeless record; something that a younger and an older me would be proud of built upon the sounds I loved growing up and some of the styles I love now." Jsky
Featuring the rapturous single Liv and the iridescent era-defining Real, Reality is a unification of eulogies through love, longing and reprise. Xchange delves into processes of elevation, learning and replacing one thought for another whilst Going In heals by talking candidly about outgrowing your environment and the opinions of others on you. Lyrically speaking, Reality packs a punch!
Jsky is also the showbiz correspondent for BBC Radio Manchester, hosts a weekly show on Gaydio and was a host on the Channel 4 body positive phenomenon series 'Naked Beach'. He was accredited as 1 of 31 Pioneers of Colour by the LGBT Foundation during Black History Month amongst the likes of RuPaul and Lizzo, and regularly speaks out on topics such as self-love, confidence, social media and body image.
We were thrilled to have Jsky take part in the Manchester Pride Conference 2020: A Voice For All, where he provided insight and experience on
BAME and LGBTQ+
Issues - a panel discussion about the experiences of BAME LGBTQ+ people and how we can all work to be better allies.
Follow Jsky
and
support his work here
.

Youngr


Since breaking through with self-released debut single 'Out Of My System', Youngr has racked up over a hundred million streams and played over 160 shows in 45 countries, including sold-out tours across Europe and North America.
The multi-talented musician stands out from the crowd with his unique performance style and one-take live videos of dancefloor friendly bootlegs, with his bootleg of The Temper Trap's 'Sweet Disposition' going viral and racking up over 15 million views in its first two weeks.
Youngr brings a refreshing perspective and change of pace to the table. His debut album 'Memories' epitomised that notion when it was released in early 2020, this was followed by his bootleg mixtape vol. 1 which saw him rework classics in Sept 2020. Youngr is now gearing up for a string of new releases in 2021!
Manchester Pride was over the moon to have Youngr perform on our stages in both 2018 and 2019!
Find out more about Youngr and support his work here.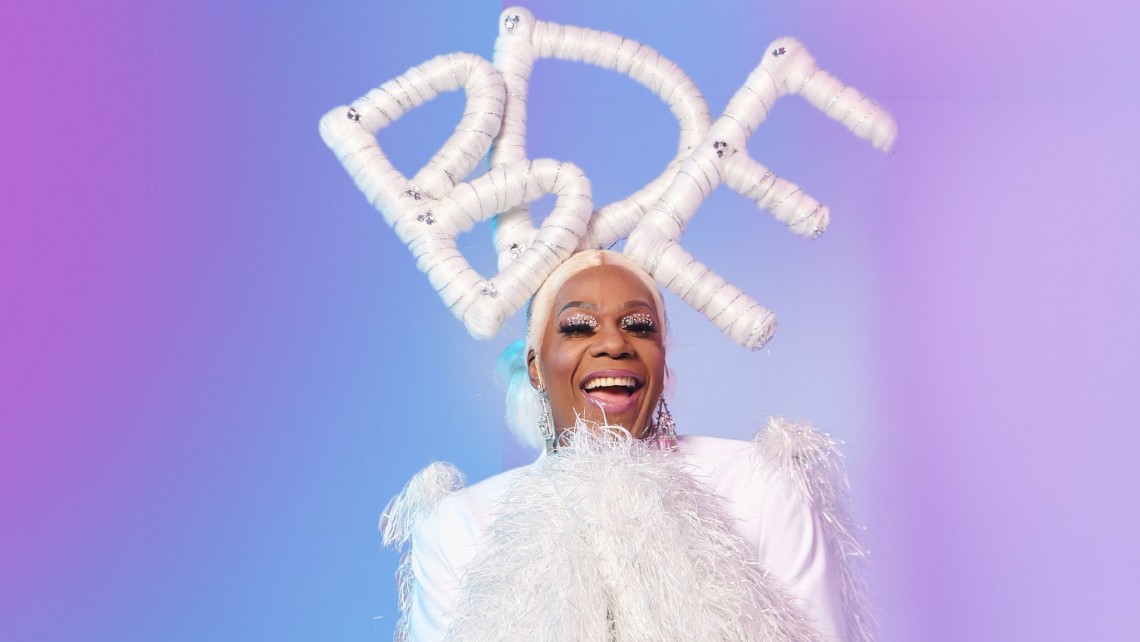 Known as the Queen of Bounce music, Big Freedia is New Orleans-based hip-hop artist and worldwide ambassador of bounce music. After a series of cult hit singles during the mid 2000's, it was only a matter of time until Big Freedia caught the attention of iconic artists including Beyoncé and Drake. She was featured on both Beyoncé's Grammy-winning single, "Formation" and Drake's "Nice For What".
Big Freedia released the critically acclaimed album, '3rd Ward Bounce' (which featured Lizzo and more!) on Asylum Records in 2018. In October 2019, Big Freedia and multi-platinum pop artist Kesha released their new pop single "Raising Hell." She is also the author of the critically acclaimed memoir, ​Big Freedia: God Save the Queen Diva!​ on Gallery Books/Simon & Schuster.
We loved having Big Freedia perform for us at Manchester Pride Festival 2018!
Find out more and support her work here.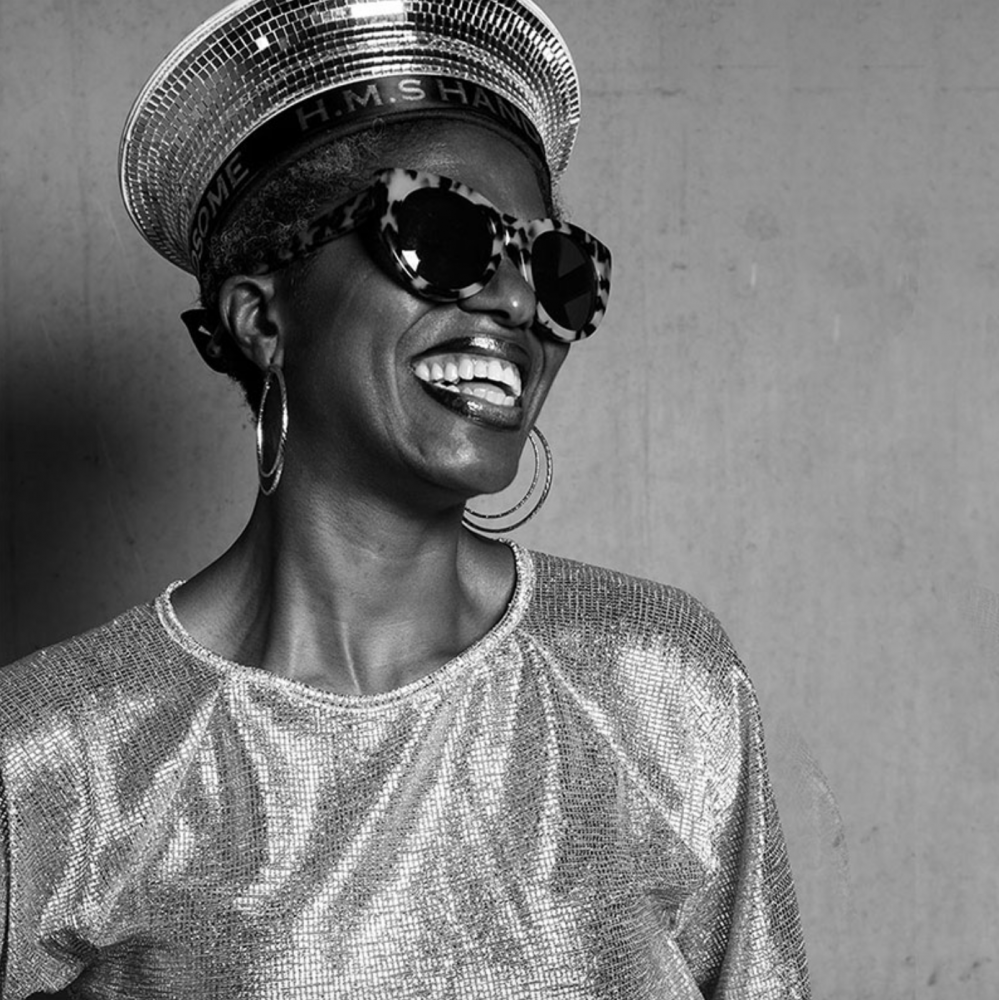 For nearly three decades and over three countries,
Paulette
has held residencies at some of the most prestigious clubs and best parties in the world, including the Hacienda (Manchester), The Zap Club (Brighton), The Ministry of Sound, Queen Club and Mix Club (Paris), Cocoon (Frankfurt), Ibiza Rocks at Pacha and at Pikes Hotel (Ibiza).
From radio, to bars, to clubs, to festivals, from back room to main room, from warm up to headline, she is a champion of great music – digging deep in the crates for sets of uplifting party hip hop, raw funk and rare grooves, soulful vocals and diamante strewn disco, jacking / deep house and tearing techno.
Her dynamic and uplifting shows plus her award-winning PR work for Talkin Loud, Mercury Records and work overseas with Radio FG (France) have earned her gold records, awards and plaudits and much international recognition and respect. She pays and plays it forward, inspiring a new generation by channelling her energies into youth work, activism, mentoring and radio / dj workshops at conferences, Universities and colleges around the country.
Manchester Pride was thrilled to have DJ Paulette play Manchester Pride Festival in 2018!
Find out more about Paulette and support her work here.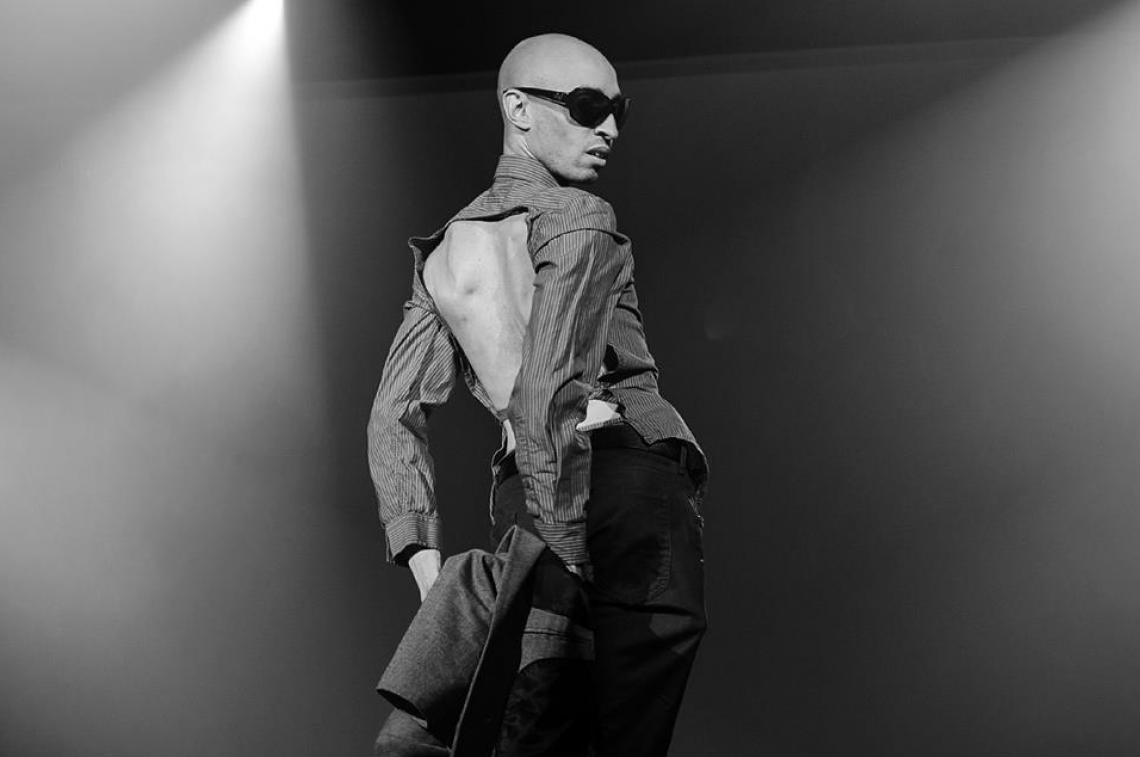 Darren Pritchard
Celebrated Vogue performer and the Mother of the House of Ghetto in Manchester, Darren Pritchard is a performer, choreographer, teacher, producer and director. We're grateful to have experienced Darren's expertise first hand at Vogue workshops for the Superbia Weekend and Youth Pride MCR over the years, and Darren also took part in our BAME & LGBTQ+ panel at the Manchester Pride Conference 2020. House of Ghetto will be hosting
Black Pride MCR Vogue Ball
at Gorilla in December, 2021 - stay up to date on their events and support their work
here
.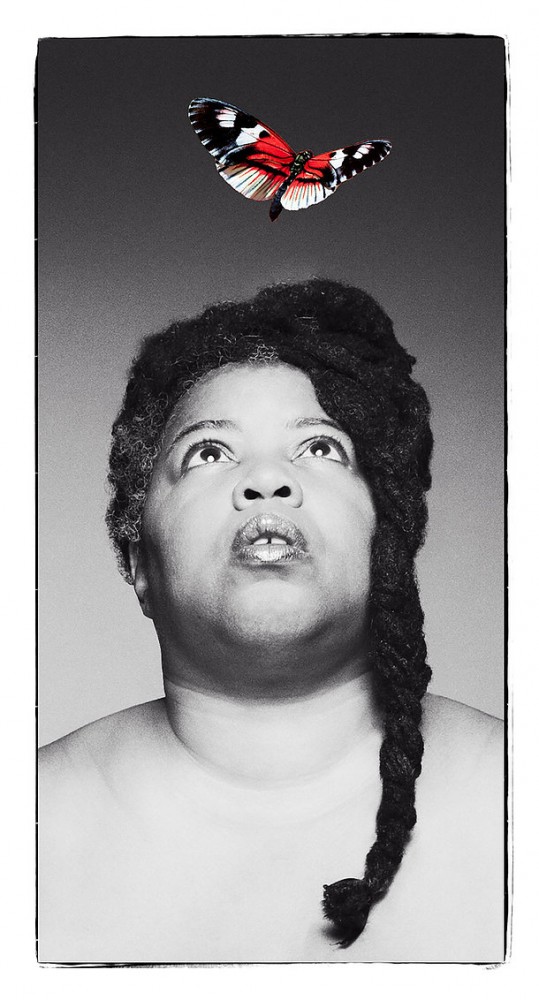 Cheryl Martin
is a singer, poet, director, writer and performer. She was born in Washington D.C. and has lived in Manchester, UK for over 25 years.
Cheryl is currently Co-Artistic Director at
Commonword
. Also working as a poet, playwright and director, Cheryl was a former Associate Director in New Writing/New Work at Contact, and Director-in-Residence at Edinburgh's Traverse.
Cheryl is a unique voice in today's theatre, both in her own performances and in the work she makes with others as a director. In both kinds of work, she examines experiences that most people are afraid to talk about, but approaches them with a humour, warmth, and raw honesty that draws audiences in and allows them to explore with her, fearlessly. Whether directing a writer like Alan Bissett in unearthing Scotland's uneasy colonial history, or performing in her one-person show to unearth a personal history of hospitalisation and mental illness, she brings a lightness and wealth of imagery to create worlds audiences love to dwell in.
That relationship with the audience is always key, creating a bond, creating trust, carrying them with you into a world they may think they fear to enter. In many immersive shows created with refugees, she invites the audience to live, for a short time, what other people's lives feel like. With the joy and the wonder and the beauty that entails, as well as the harsh edges.
Find out more about Cheryl's shows, workshops and more and support her work at
cherylmartin.net
.
Commonword is a black-led writing development organisation based in Manchester, providing opportunities for new and aspiring writers to develop their talent and potential.
Commonword and Cultureword co-ordinates a range of Writing Development and Publishing Projects, often in collaboration with other organisations.
Notes on A Mic Drop
, resuming in Autumn 2021, is a space for Queer writers from the Global Majority (ie, African, Caribbean, Southeast, South, East Asian, Middle Eastern Diaspora communities, as well as Indigenous communities), to come together and write. These workshops allow creatives to meet and to share and to support each other while writing about their lives and experiences.
The
Queer Black Book Club
is a reading group held on the fourth Thursday of every month [6:30 pm] for people who are both are both LGBTQ+ and from Global Majority communities [African, Caribbean, Southeast, South, East Asian, Middle Eastern Diaspora communities, as well as Indigenous communities]. Meetings are currently held over Zoom.
The group is facilitated by Cheryl Martin (cheryl@cultureword.org.uk).
"The aim of the Queer Black Book Club is to read literature that relates to our identities, meet new people and come together in a space that is designed just for us. It will be fun, relaxed and informative and members will be encouraged to express their thoughts on literature and life. Hope to see you there!"

Find out more about Commonword and their fantastic workshops
here
.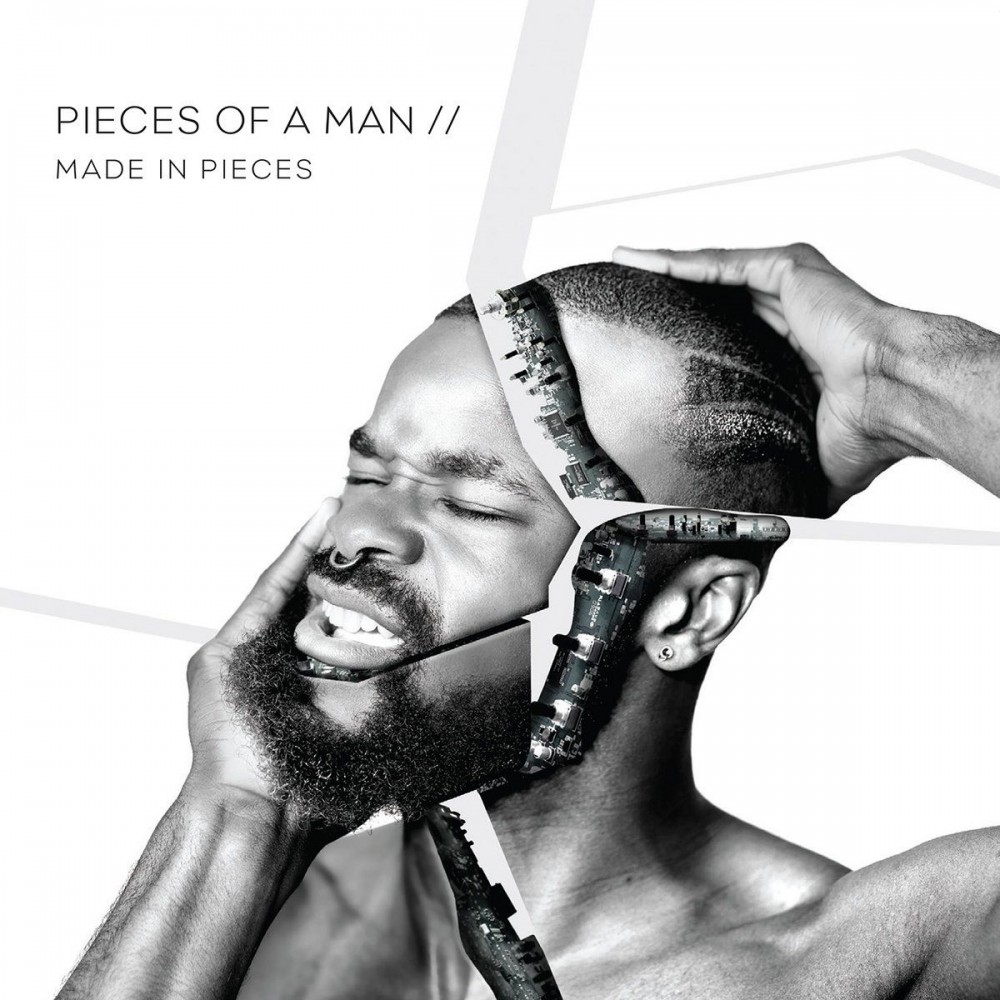 To!u A¡ayi
is a Manchester UK based performance artist and activist, and works as Operational Lead for Rainbow Noir, a peer support, community action and social group for LGBTQIA+ people of colour.
As a musician, To!u A¡ayi is a multi-instrumentalist and vocalist for several projects. He is a solo song and spoken word writer for
Pieces of a Man
, a six piece soul collective signed to
Tru Thoughts
. Performance credits include Manchester Pride, Blue Peter, Old Trafford, Glastonbury Festival, Africa Oyé, Jazz Cafe and more.
We're thrilled to have had To!u perform at Manchester Pride Festival over the years, most recently at our Candlelit Vigil in 2020. Find out more and support To!u's work
here
.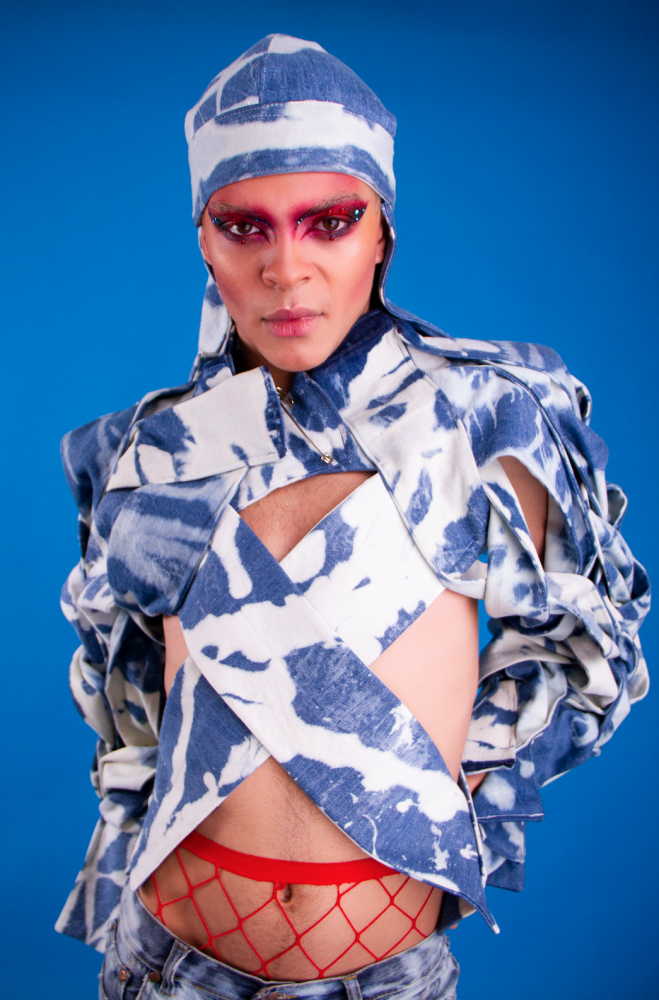 Founded by Manchester-based performer and choreographer, Darren Pritchard,
House of Ghetto
is a dance and visual arts company that grew from the UK Vogue Ball scene. Its aims are to excite, entertain and have fun with the projects it embarks on, inspired by fashion, music, film, photography and the ever-changing world. Not afraid to explore the political and the personal, House Of Ghetto is a unique voice in the UK arts landscape.
Black Pride MCR is an initiative run by House of Ghetto, building on the all-year-round work of inspirational organisations run by young QTBIPOC revolutionaries. Read more about this year's Black Pride MCR takeover on the Mancunity Stage at the Gay Village Party
here
.
"Black Pride stems from people just needing a safe space they could feel was theirs. You've got incidents that happen where people weren't safe in some spaces, as people of colour. Then if you put that at the intersectionality of queer, you become a minority within the minority.So Black Pride is fundamentally all about spreading queer Black joy and using joy as a form of resistance and a vehicle to be political as well. So it's not a thing where we languish in misery — what we do is we use our creativity, our art forms, and whatever platforms we have to be hyper-visible. When we're hyper-visible more people will see and be aware. Like House of Ghetto has a very big presence in Manchester, so if there's an issue politically that we want to stand for, we've got a lot of allies that will help advocate." - Darren Pritchard for Manchester's Finest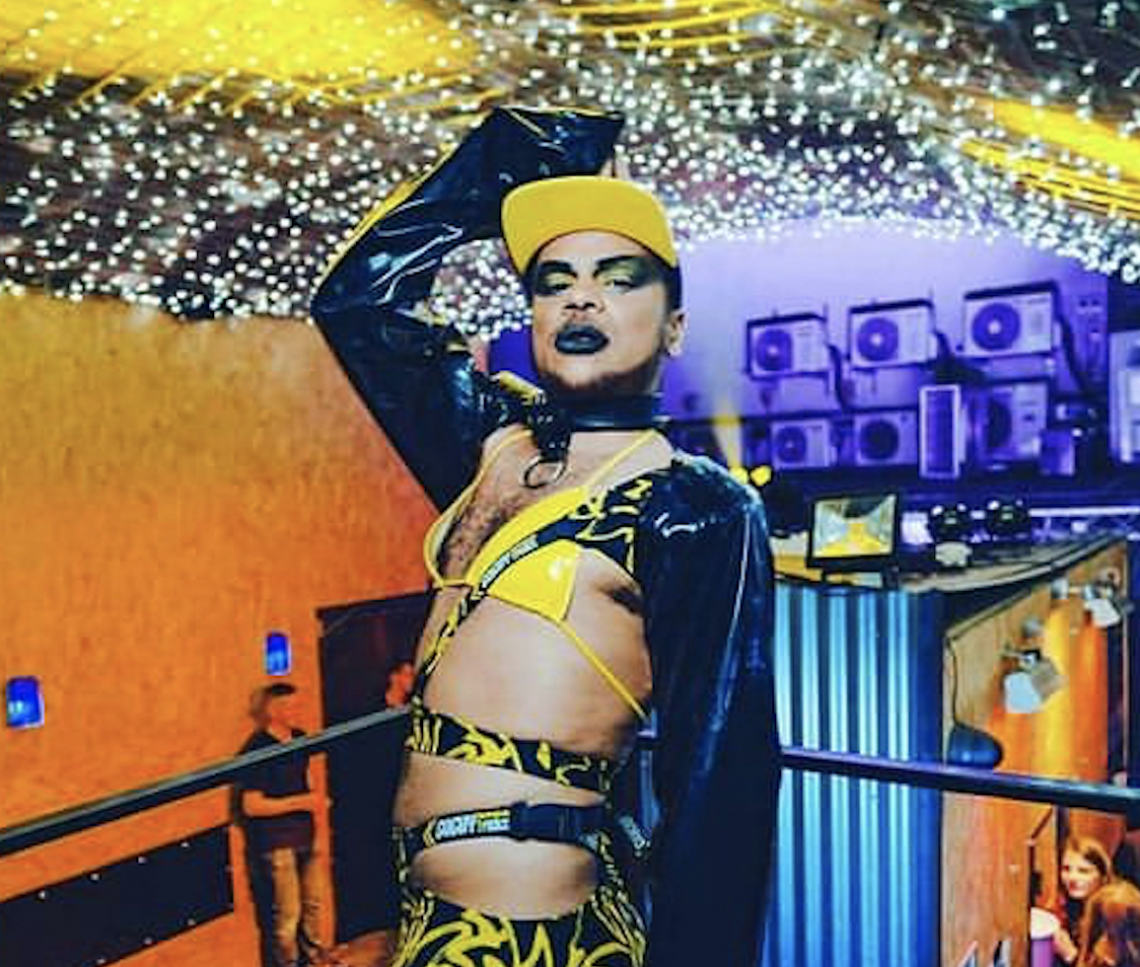 House of Blaque is a QTIPOC Vogue Ballroom House based in Huddersfield, UK, birthed from Manchester's House of Ghetto and House of Flava. We were thrilled to platform this talented Vogue House on our Main Stage at MCR Pride Live as part of Manchester Pride Festival in 2021, and we hope to have them perform for us again soon.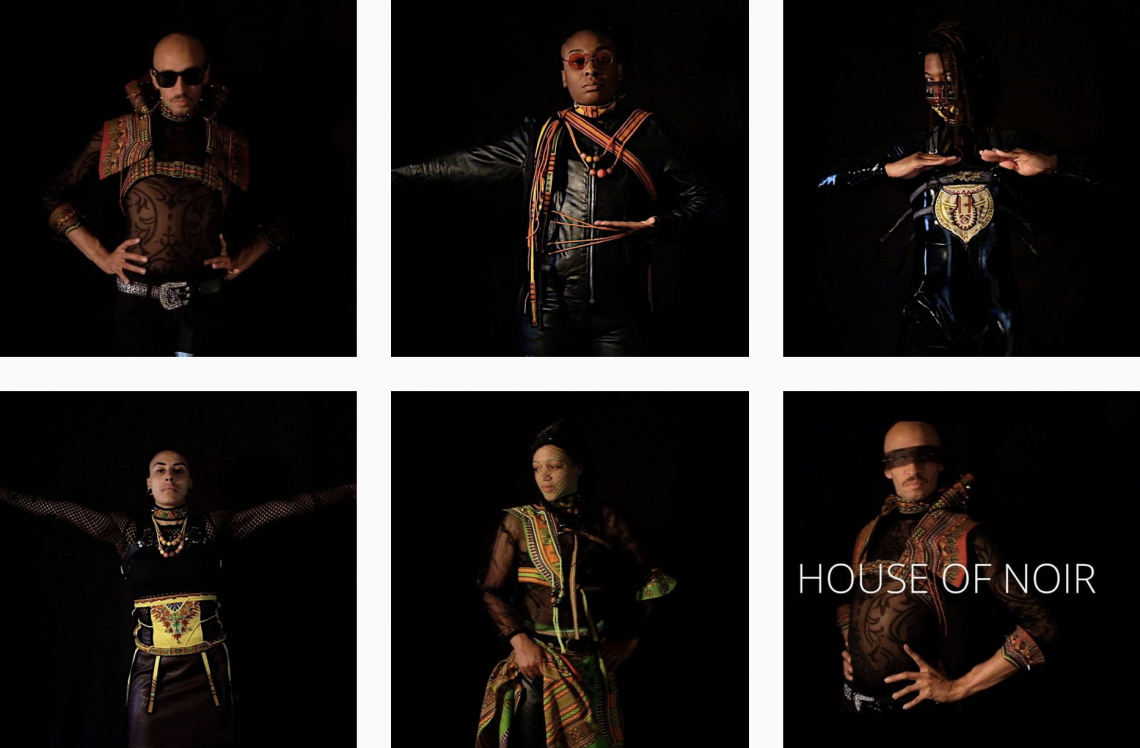 House of Noir are a Manchester based, fashion centred house, platforming QTIPOC excellence & inspiring creativity, self love & expression. Follow them on instagram @houseofnoirmcr to stay up to date on upcoming shows!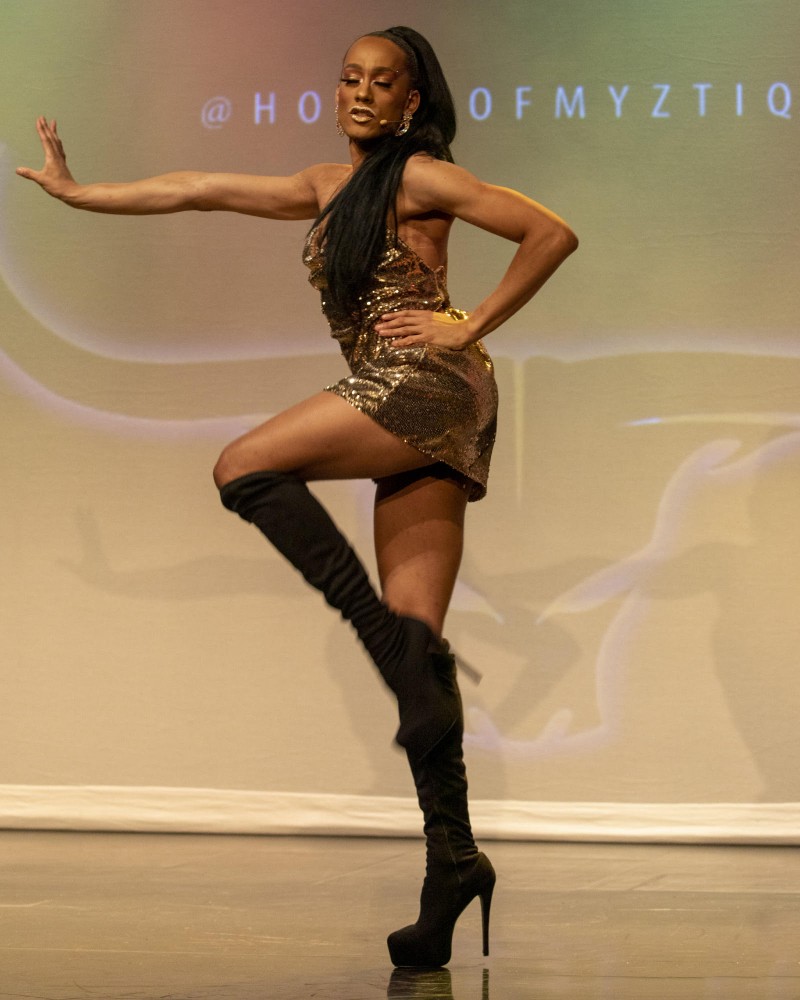 Jaii Andrew
has worked tremendously within the Musical Theatre and Commercial Industries for more than 18 years. Having graduated from The Liverpool Institute for Performing Arts (LIPA) in 2011, he has gone on to star in 2 European Tours of "Hair" The Musical, has starred in the 25th Anniversary Cast of "Starlight Express" as "Electra", in Bochum, Germany, and has also been featured as a dancer for Calvin Harris & Sam Smith on The Brit Awards 2019.
They have performed with Janelle Monae as her official support act at MIF (Manchester International Festival) 2019 with The House Of Ghetto at Castlefield Bowl, and most recently regularly features as a Principal performer for GLITTERBOX.
​
As well as fronting other professional works within the industry; Jaii is house mother for Birmingham's very own vogue house,
House Of Myztique.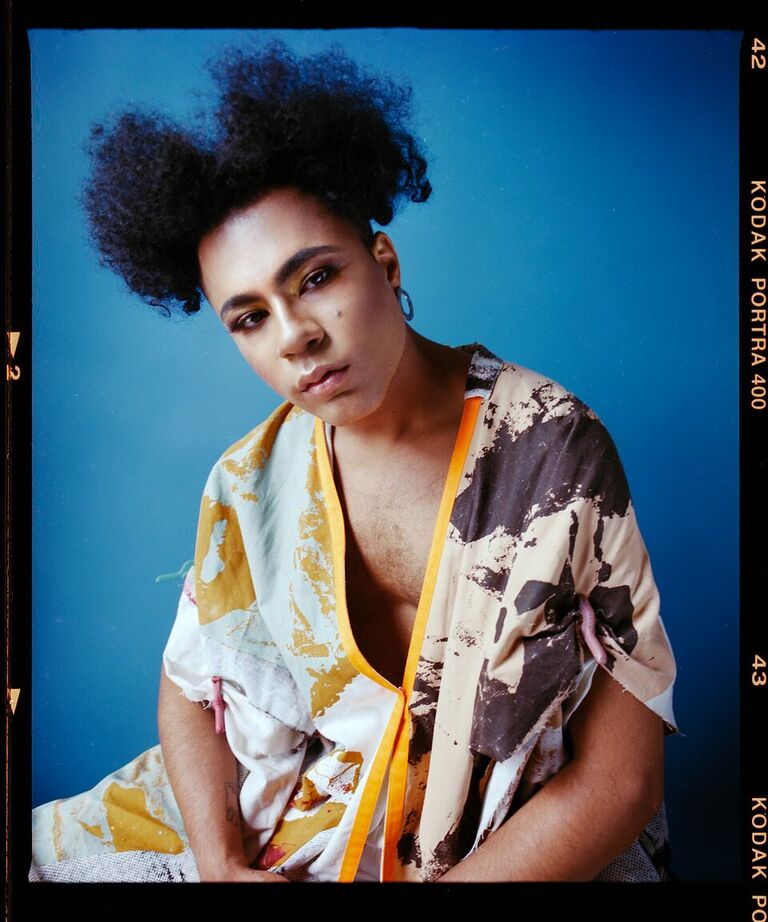 Travis Alabanza is an award winning writer, performer and theatre maker. Their writing has appeared in the BBC, Guardian, Vice, Gal-Dem and previously had a fortnightly column in the metro. After being the youngest recipient of the artist in residency program at Tate Galleries, Alabanza debut show Burgerz toured internationally to sold out shows in Southbank Centre, Sao Paulo Brazil, HAU Berlin & won the Edinburgh Fringe Total Theatre award in 2019.
Their writing has appeared in numerous anthologies, including Black and Gay In the UK. In 2020, their recent theatre show 'Overflow' debuted at the Bush Theatre to widespread acclaim and later streamed online in over 22 countries.
Their other works for theatre and live performance include Royal Court Living Newspaper, Paines Plough, Free Word Centre, Glasgow Transmission Gallery and more. Their work surrounding gender, trans identity and race has been noted internationally, and has seen them giving talks at several universities including Oxford, Harvard, Bristol and more.
Find out more about their work here.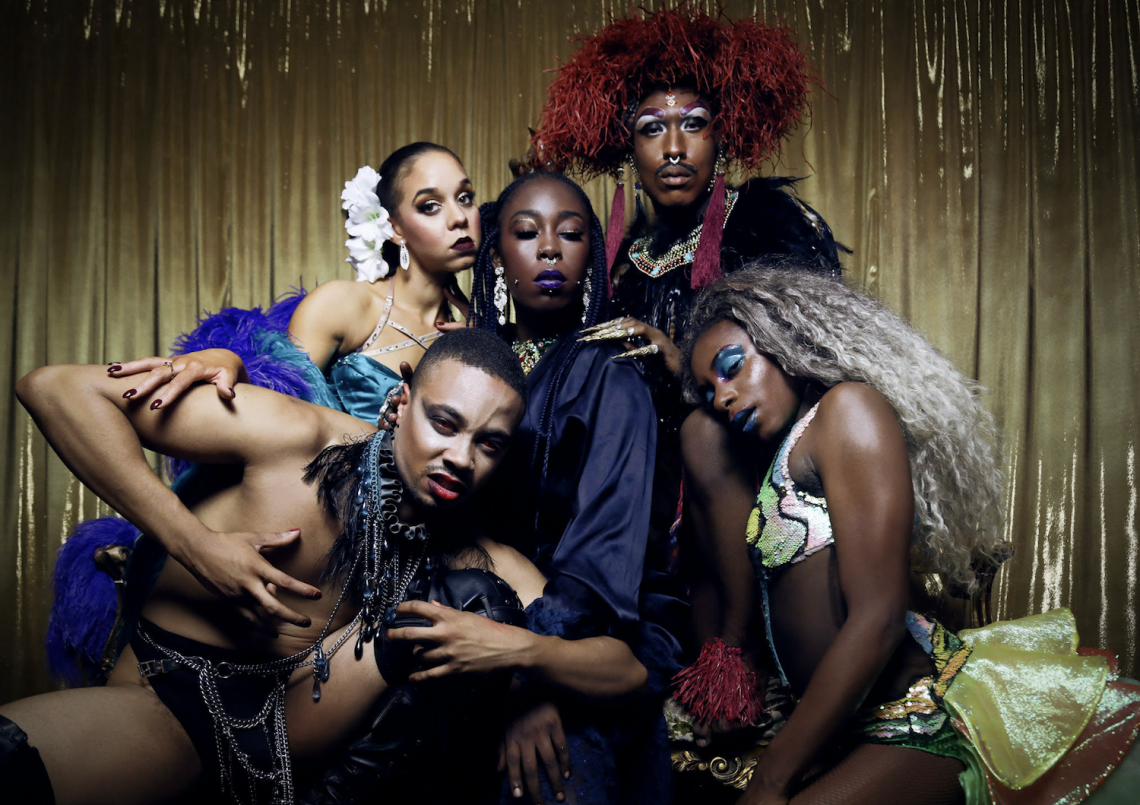 Created by Performer, Speaker and Event Creator,
Sadie Sinner
,
The Cocoa Butter Club
gives a voice to The Other.
"We exist to promote the fact that performers of colour are creating in a multitude of mediums, though in our experience artists of colour and their incredible talent are often ignored, erased and untold."
Wrapped in your favourite Neo-Soul, RnB, Motown, Blues and Jazz songs, discover Burlesque, Sideshow, Spoken Word, Live Music, Voguing, performance art and more; as The Cocoa Butter Club proudly provides a platform for performers of colour to exhibit culturally expressive work for us to revel in!
For enquiries in the UK, contact
sadie@thecocoabutterclub.com
Manchester Pride are proud to have hosted the talents of The Cocoa Butter Club at Manchester Pride Festival, most recently at MCR Pride Live in 2021.
Find out more and support their work here!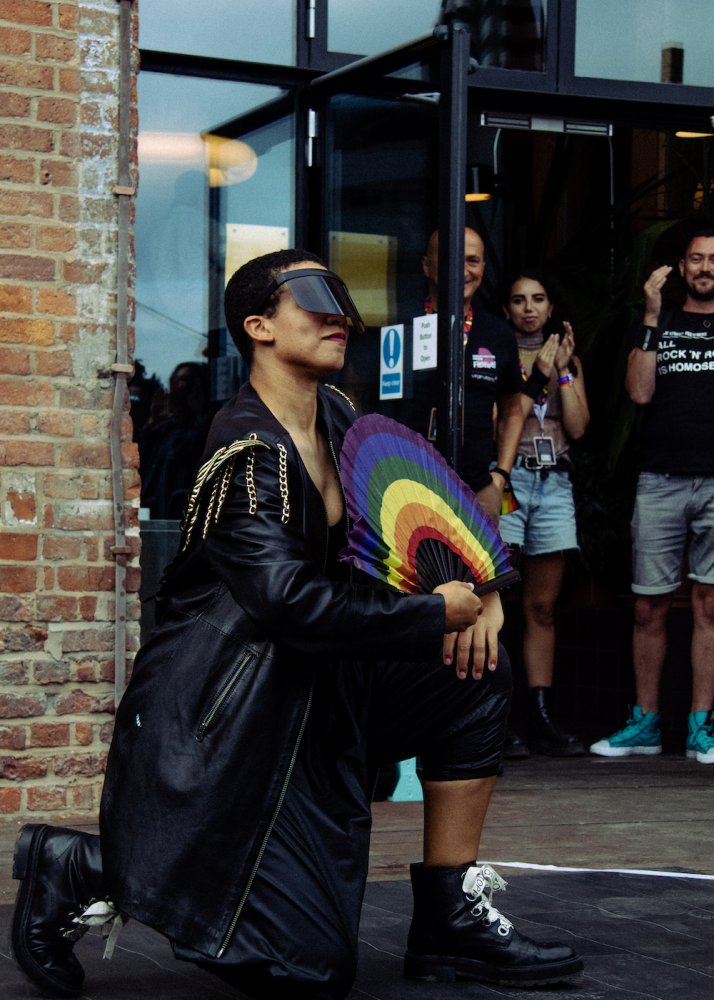 Aria Scere-Jacobs


Aria Scere-Jacobs is a Manchester based performer and a member of House of Noir Vogue House.
We were proud to see Aria take part in Nobody's Watching: Adventures in marginal dance in 2020 - a commission for Turn On Fest - an LGBTQ+ Festival by Hope Mill Theatre in collaboration with Superbia at Manchester Pride and Mother's Ruin. Five dancers from the LGBTQ+ community told the story of their relationship to the dance world, their art, and themselves, followed by an in conversation with the artists and creative director.
We were thrilled to have Aria perform for us this year at Pride Dance as part of the Superbia Weekend for Manchester Pride Festival 2021! The event saw three dynamic artists bring fierce queer dance to the afternoon celebrations at the Ducie Street terrace party for Manchester Pride.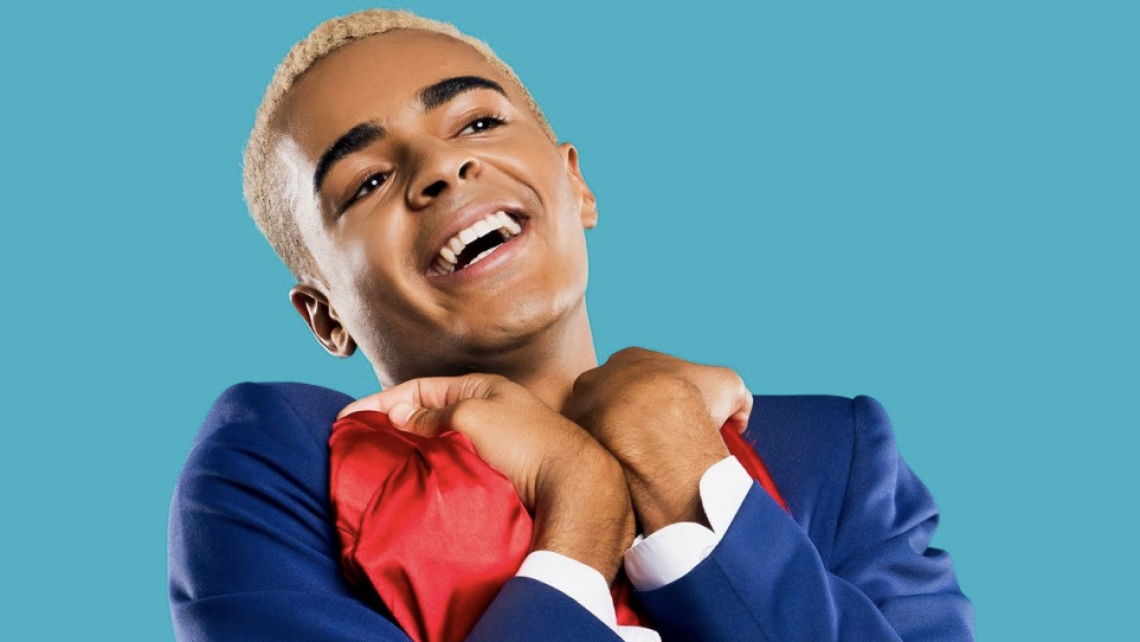 Layton Williams is a queer actor, singer, writer and dancer from Bury, Manchester, best known for playing the role of Stephen in the television series Bad Education. Layton was just 12 years old when he took his first major acting job as the first mixed race actor to play the title role of 'Billy' in Billy Elliot the Musical on London's West End. He spent 21 months performing in the musical, remaining the second-longest running performer in the show's history.
In 2018, Layton took on the role of Jamie in the theatre production of
Everybody's Talking About Jamie
. Inspired by the 2011 television documentary Jamie: Drag Queen at 16, this funny, fabulous and feel-good musical follows a teenage boy as he 'steps out of the darkness' to become a drag queen.
Layton is also the creator of
Pros From The Shows
, aiming to inspire the next generation of performers. He has teamed up with industry professionals to offer bespoke workshops with Theatre, TV & Film stars for all ages and abilities.